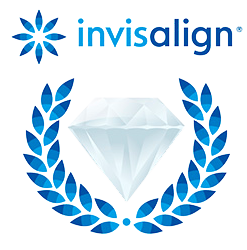 Diamond Provider
discover more
A modern
Orthodontics Center
Made just for you
At the DC Orthodontics Centre, we're committed to going above and beyond to provide the best treatment possible to our patients and their families, in a professional, trustful and caring environment.
HIGH END
EQUIPMENT
Our GOAL is to maintain the highest standards of orthodontic treatment, using advanced techniques and state-of-the-art technology, as well as delivering individualized attention to our patients and their families.
First Class Care
First Class Smiles
At the DC Orthodontics Centre, we strive to help our patients achieve a beautiful, healthy smile which they can be confident about. To make your orthodontic experience as convenient as possible, we provide a range of treatment options to suit each patient's unique needs.
Our pATIENTS
sAID ABOUT us
Crowded Teeth
Anna Emanouilidou
My experience for Ms. Charalambopoulous's office is excellent.
The doctor has a tremendous experience and knowledge that achieves an amazing result in the patient, while at the same time he is a very sweet and friendly person. From the first moment you feel very familiar because a person-centered service is created, from the doctor's associates at the reception (friendly, helpful and direct) to her assistants at the doctor's office. During these 13 months that I visited the doctor, I had more contact with Elena, who is also excellent. A very nice doctor's office with nice spaces, amazing service and immediacy from all the staff, amazing work of Mrs. Charalambopoulou's that you trust immediately and the result confirms you. I highly recommend working with this clinic because it is a highly professional personalized job that I can only remember the best. Thanks to the doctor and all the staff.
Crowded Teeth
Chrisa Krikou
Flawless professionals, with modern techniques and the desired results.
For every age and in every case, Mrs. Charalampopoulou and her team will find the solution that suits everyone. I highly recommend.
Crowded Teeth
Eleni Chroni
I would like to express my appreciation to the doctor ❤️ !!!
I was very happy with the result but also with my collaboration with the team! The whole team is awesome. A contact with the clinic and you would will understand...
20 Years
20 Years
20 Years
20 Years
20 Years
20 Years
20 Years
20 Years
20 Years
20 Years
GREAT SMILES
EXCELLENT BITES
HAPPY PATIENTS
GREAT SMILES
EXCELLENT BITES
HAPPY PATIENTS
GREAT SMILES
EXCELLENT BITES
HAPPY PATIENTS